Who We Are
Company overview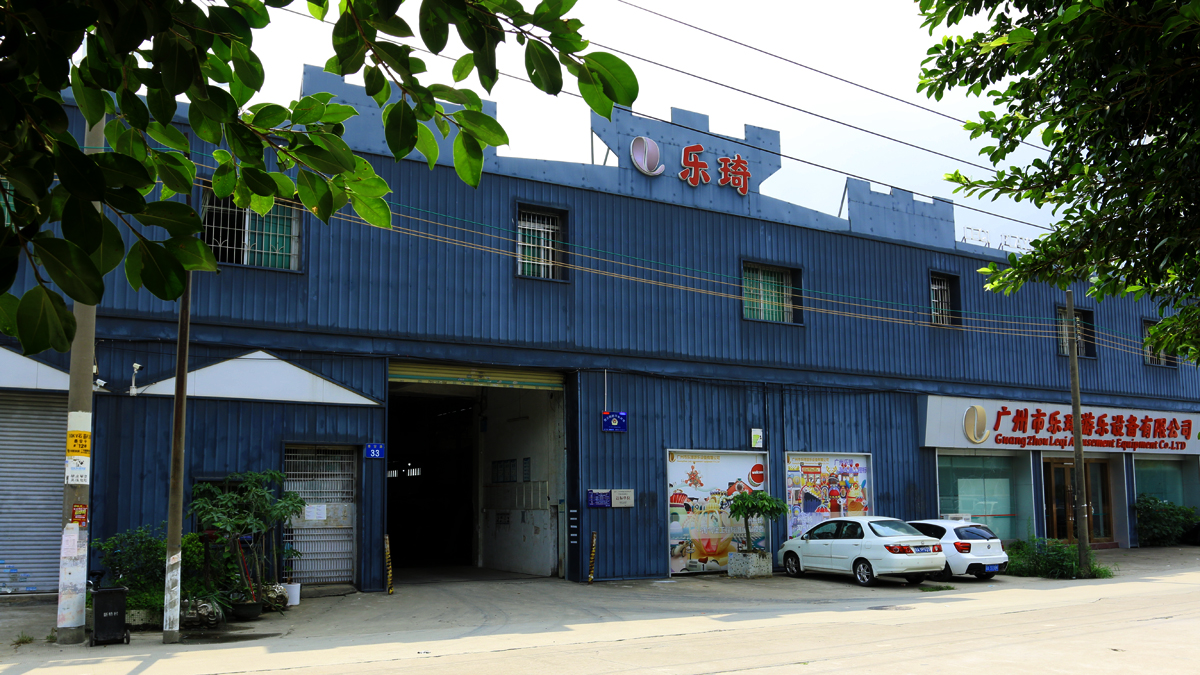 Luckyplay With over 15 years of experience in the industry, our company has become a prominent player in the manufacturing of Indoor Playground Equipment, Soft Play Equipment, and Trampoline Parks. Our success can be attributed to our skilled design and production unit, which ensures that our products meet the highest standards of quality and safety. We take great pride in being one of the largest manufacturer in this industry, a testament to our commitment to excellence.
At the heart of our company's ethos lies our dedication to innovation. Our expert Research and Development (R&D) department is constantly on the lookout for the latest trends and advancements in the market. By staying up to date, we are able to offer our customers the most cutting-edge and exciting amusement experiences. Our R&D team explores new concepts, materials, and technologies to bring innovative ideas to life, ensuring that our products remain at the forefront of the industry.
When it comes to designing and producing indoor play equipment, we leave no stone unturned. Our skilled team of professionals works diligently to create products that not only provide entertainment but also promote creativity and physical activity. From conceptualization to installation, we pay meticulous attention to detail, utilizing advanced technology and high-quality materials. Our goal is to deliver products that not only meet but exceed customer expectations, providing children with safe and engaging play environments.
Our ability to secure and successfully execute projects for China's prominent companies is a testament to our reputation for delivering high-quality products and exceptional service. We understand the unique needs and expectations of our clients, and we strive to exceed them with every project we undertake. By leveraging our expertise and industry knowledge, we have forged strong partnerships with some of China's leading companies, further solidifying our position as a trusted and reliable manufacturer in the market.
Factory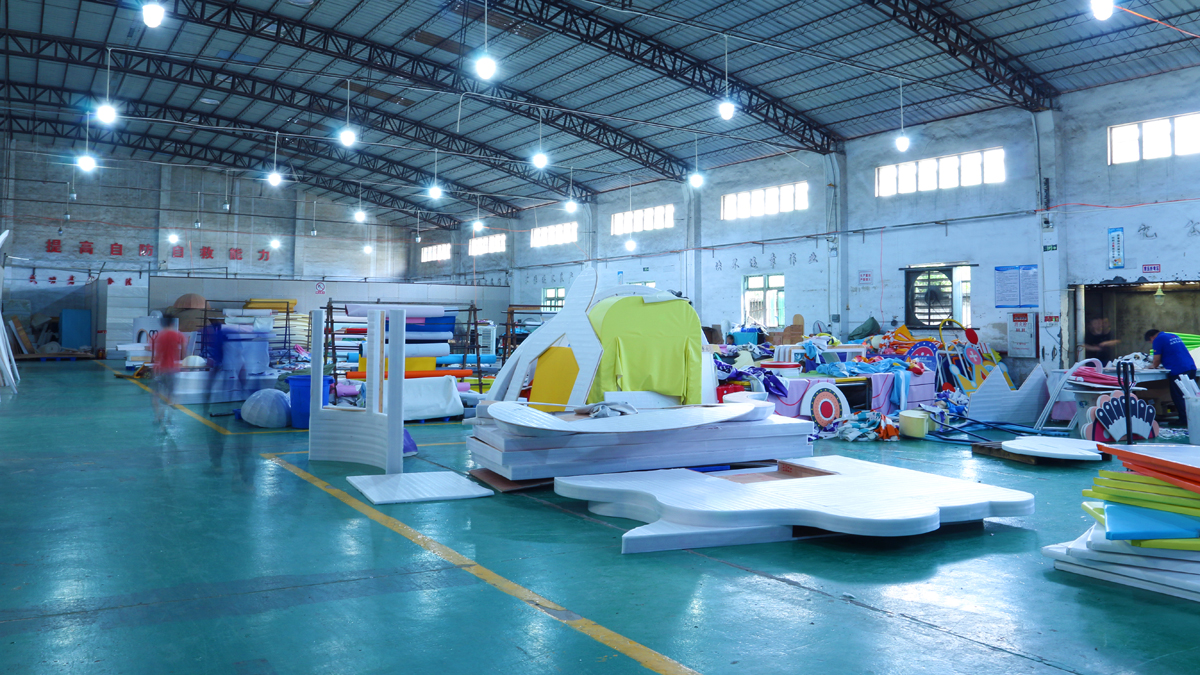 At our company, we take immense pride in our factory, which spans an impressive 10,000 square meters of space. This expansive area serves as the foundation of our manufacturing prowess, enabling us to deliver exceptional products to our valued customers. Equipped with cutting-edge technology and overseen by a team of seasoned technicians with over 15 years of experience, our production unit is a testament to our commitment to excellence.
One of the key strengths of our production unit lies in the expertise of our workers. Each department boasts a team of expert workers who have honed their skills over the years, ensuring that every aspect of production is handled with precision and care. Whether it's the steel workshop, wooden workshop, foam workshop, PVC workshop, or lighting workshop, we have specialized teams dedicated to each area, guaranteeing that every product is crafted to perfection.
The steel workshop is where raw materials are transformed into sturdy structures, while the wooden workshop harnesses the beauty and versatility of wood to create exquisite pieces. Our foam workshop ensures optimal comfort and cushioning, and our PVC workshop focuses on creating durable and high-quality plastic components. Finally, the lighting workshop is responsible for adding the perfect finishing touches, illuminating our products with style and sophistication.
Design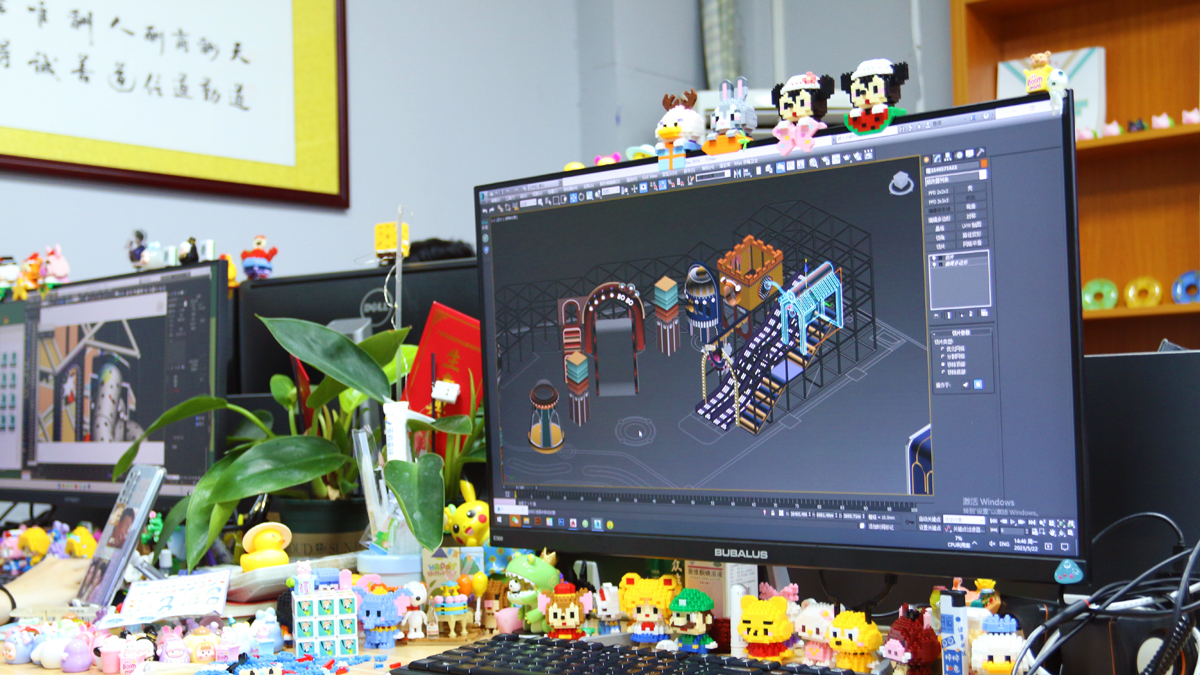 When it comes to indoor playground design, having an expert designer is essential. These talented individuals possess the skills and knowledge to transform client requirements into captivating play spaces. Their innovative thinking allows them to push boundaries and introduce unique elements that spark children's imagination. Timeliness is another hallmark of their work, ensuring that projects are completed efficiently without compromising quality. But it doesn't stop there—expert designers bring their creative flair to every project, infusing the playgrounds with vibrant colors, engaging structures, and interactive features. With their expertise in hand, they create awe-inspiring indoor playgrounds that leave children and clients delighted.
Our Corporate Team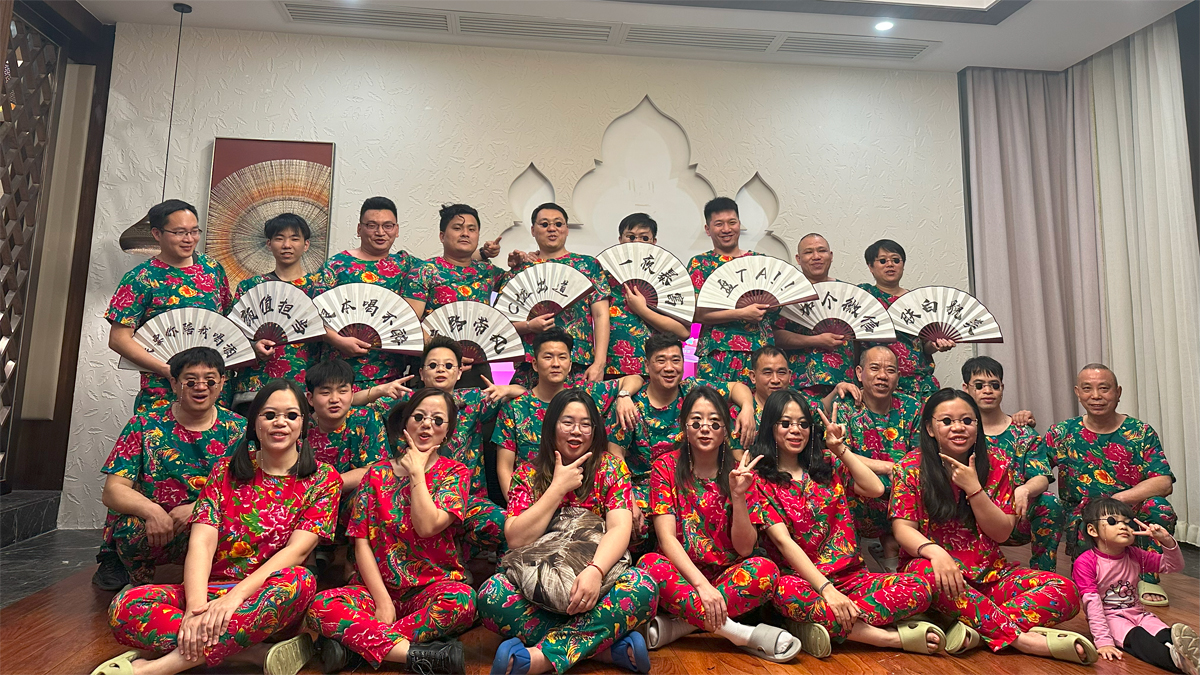 We also have an experienced sales team that is capable of handling local and overseas clients. Our team is proficient in multiple languages, which means we can communicate effectively with clients from all over the world. They are knowledgeable about our products and services, and they work closely with our clients to ensure that their needs are met. Our sales team is available to answer any questions that our clients may have and provide them with the support they need throughout the entire process. We believe that our experienced sales team is a key strength of our company, and they play a critical role in our success.
For that instance, we have served over 1500+ projects worldwide, and we are proud of the positive feedback we have received from them. We are committed to providing our clients with products that meet their exact needs, and we work tirelessly to ensure that every order is delivered on time and to the highest standards.
Research & Development
Our company boasts a dynamic and talented team of creative minds and skilled craftsmen dedicated to developing products that perfectly align with the current aesthetic and market demands. Our R&D department is well-equipped and knowledgeable, continuously staying abreast of recent trends, new innovative capabilities, competitor research, and industry data collection. This allows us to stay ahead of the curve and deliver products that not only meet but exceed customer expectations. With our expertise in blending creativity with craftsmanship, we ensure that our offerings are not only visually appealing but also highly functional and commercially viable.
Approval
When it comes to indoor playground setups, safety and quality are of paramount importance. That's why our company takes pride in holding the necessary certifications from renowned organizations. We have been certified by TUV Rheinland, Intertek, and SGS, ensuring that our manufacturing and marketing processes meet rigorous standards. These certifications serve as a testament to our commitment to providing safe and reliable indoor playground equipment. With our expertise and adherence to industry best practices, you can trust that our setups are designed to offer a secure and enjoyable play experience for children.
Working Partner
We are proud to be one of China's leading indoor playground manufacturers, having served numerous reputable Chinese brands for the past 15 years. Some of our esteemed clients include Kidsplace, Wonderkids, Mondodo MINI TOWN, ALPHALAND, MELAND, NEOBIO, SUNING, and many more. Our commitment to quality and innovation has made us a trusted name in the industry, providing exceptional indoor playground solutions that prioritize safety and fun. With our extensive experience and dedication to excellence, we continue to be the go-to choice for indoor playgrounds in China.
Message
If you have any suggestions or question for us.Please contact us.